Category: Content
Created on Wednesday, 29 January 2014 08:25
Last Updated on Friday, 14 March 2014 14:38
Published Date
Written by Super User
Hits: 2397
Trade IN EU (TIE) partners for information technology solutions & services with Dotzoo, Inc., a leading web and applications development company, based out of Seattle-USA.
Dotzoo (DZO) is run by an experienced team of technology professionals, with over 100+ years of combined experience in information technology and other industries. DZO teams bring to life, your imagination!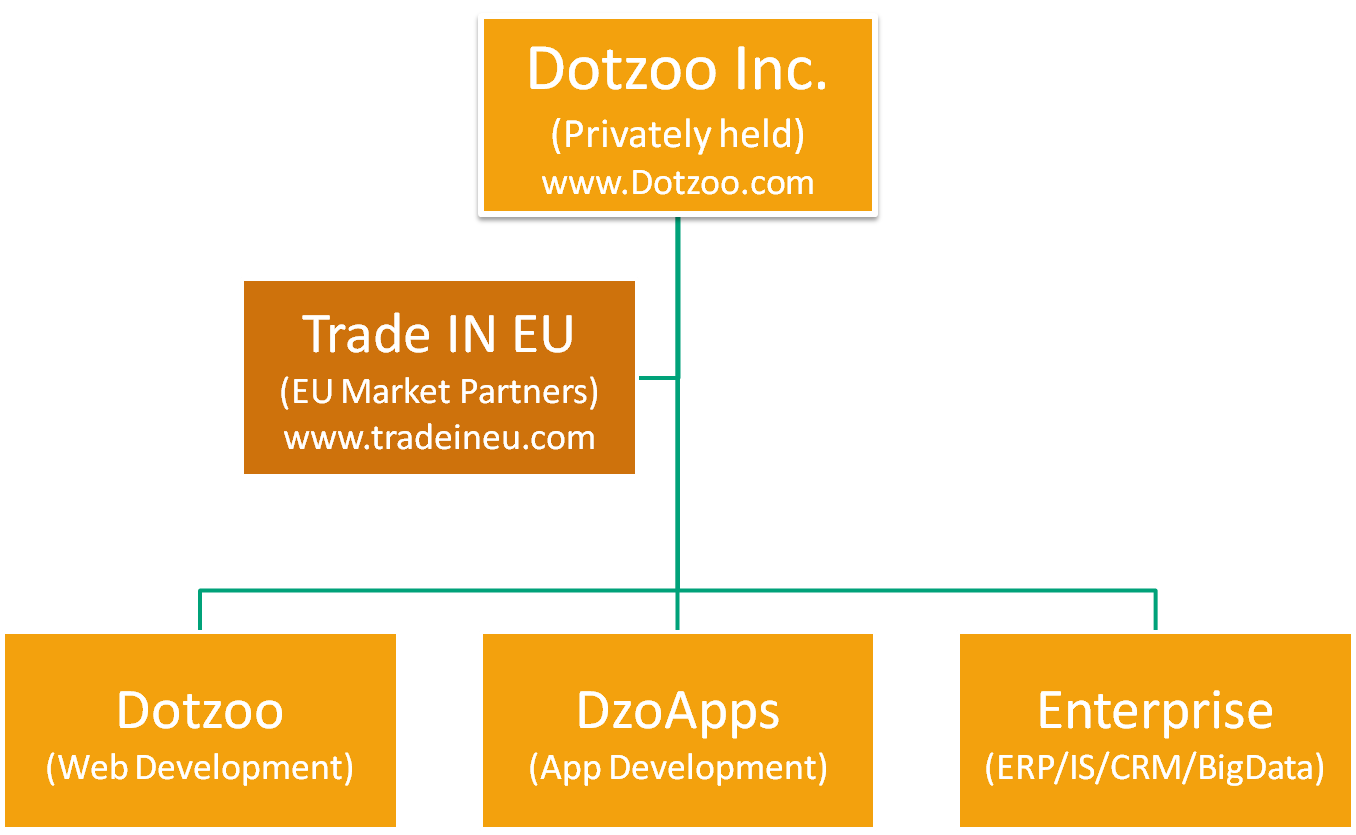 Trade IN EU (TIE), works closely with the 3 divisions of DZO, to offer a complete array of Web, Mobile (Apps) and Enterprise IT Solutions. Amongst the solutions in demand today, clients increasingly seek Mobile Apps Solutions, to capture the ever growing market of mobile computing.
DzoApps Focus
The core focus of DzoApps is on conceptualizing and developing world class smart mobile applications, promoting innovative solutions for a rapidly expanding global Mobile Computing market. We understand the various technological capabilities across devices and can custom built Apps to capitalize on them.
App Design
DzoApps offers expertise in developing Mobile Applications across a variety of platforms and devices.
Our designs are modular and User Interfaces simple, so the user experience is greatly enhanced, while keeping the Apps light and quick to respond. Our experience includes iPhone Mobile Application Development, Android Mobile Application Development and Windows Mobile Development.
DZO Technical Expertise
DzoApps has focused technical expertise in application development for mobile devices on all major platforms including Java/J2ME, iPhone, Android and Windows Mobile platform.
We focus on your mobile application needs and how it will fit within your existing business. The goal is to help your business maximize your reach, engagement and purchase experience with your end customers.
DzoApps works closely with its customers, taking a consultative approach.. Our specialists make sure to discuss and understand your business objectives first, and then propose the best and optimal solution, to get the job done.